Can Ch/Ch Rosewin Ghostwind Turn Upthe Heat
Need something to warm you up during the cooler months?!!!!......................................

Ghostwind is proud to present

MBIS/MBISS CAN CH/AUST CH Rosewin To Ghostwind Turn Up The Heat (Imp Can)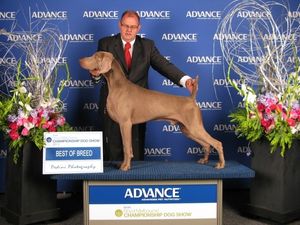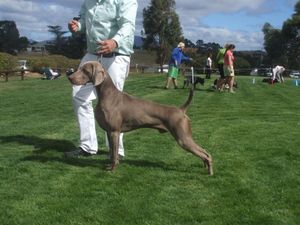 Scorch has settled in well to life at Ghostwind and he is sizzling in the ring.
LATEST RESULTS

Reserve Challenge Sydney Royal Easter Show 2011 
 Multi Best In Show Winner
Multi Best In Group Winner
4x Gundog Specialty Best In Show Winner
Runner Up Best In Group - Hobart Royal 2011
Best Of Breed - Sydney Royal 2012
Best Of Breed & Top 8 Gundog - Melbourne Royal 2012
Runner Up Best In Group - Perth Royal 2012
What a successful year Scorch has had along with his great performances in the show ring, Scorch is a proven sire with several litters now on the ground. Keep an eye out for Scorch's progeny:
Lux Jnr Ch/Pol Jnr Ch/Aust 
Ch Ghostwind The Lions Pride
"Sabu"
Lukedom When Yr Hot Yr Hot "Peppa"
Ghostwind Yr A Star "Maple"
MBIS/MBISS Can Ch/Ch Rosewin Ghostwind Turn Upthe Heat (Imp Can)
MBIS Am Ch Byzfeet American Idol

Am Ch Windwalkers Graeagle JH CD

Am Ch Silversmith Lady Gracie JH

Valmar Bzyfeet Good Luck Charm

Am Gr Ch Graytsky Ansons Royal Flush Blush

Am Ch/Can Ch Ashmores Win Weim Royal Flush AM JH

Am Ch Nani's Concert Master SH BROM

Am Ch B aht N'Greywind Playn' The Game

Am Ch Nani's Perfect Cadence BROM

Am Ch Colsidex The Farms Reflection

Am Ch Colsidex Blueprint BROM

Am CH The Farm's Made In The Usa

Am Ch. 3XBISS GraytSky's StellaLuna BROMTop Producer

Am Ch Nani's Smart ALeck AM JH

Am Ch Nani N'Graytskys Harvest Moon